The only intelligent automation solutions designed for commodities
Now is the time to digitize and transform your processes across trading, finance, operations, and supply chain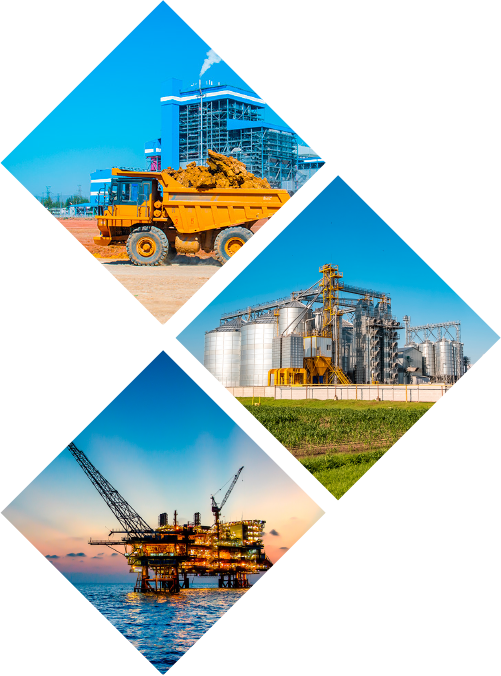 The manual approach used today to capture data from your document-intensive interactions is not only costing you money, but is limiting your ability to respond to new risks and opportunities. You don't have the time nor the resources to invest in general purpose technologies.
If you're ready for a better way to do business, ClearDox can help.
Our solutions are developed by commodity experts for the commodity industry. They're designed to help accelerate your efforts to digitize and automate key processes, while giving your teams the tools to unlock valuable insights from within the data.
Not only will your company be more efficient with the ability to scale effectively, but you'll have the intelligence you need to make better business decisions.
Faster, smarter, and more resilient: ClearDox gives you the edge you've been looking for.
Developed by
industry experts
ClearDox was created by commodity industry experts to make your value chain processes more efficient — from your producers to your ultimate customer.

Designed to get
the right data
Our secure, patented method is designed to provide you deeper, more accurate insights that fuel better decisions.

Deployment that hits
the ground running
The ClearDox platform was designed for quick, cost-effective deployment so you can start saving money and time as soon as you launch.
Your manual processes are making your business less resilient, while costing you more
Every year, commodity organizations are squandering critical investment resources by relying on inefficient manual processes. This ineffective way of completing work also makes businesses more vulnerable to global disruption due to the inflexible nature of the supporting processes. Decisions are still being made on intuition, as physical documentation misses critical insights and leaves important data locked away in piles of paperwork.
Your operations are further constrained by:
Limited data sharing across business units and partners due to lack of digital access
New business opportunities being missed as critical resources are consumed by manual processes
Data-driven insights are constrained as teams are just focused on processing the paperwork
Engagement and skills challenges expand as a result of the mundane, repetitive tasks
It's time to transform the way work gets done, by digitizing and automating your core processes.
ClearDox makes your processes more efficient
The ClearDox platform is versatile, so you can tailor it to the needs of your business. Here are just a few ways ClearDox can help improve how you work:
We begin by digitizing the myriad of documents across the trading network to unlock the data and make it truly actionable. Gone is the manual approach, ensuring accurate, real-time insights while reducing the time and investment of your team.
Next, with data now accessible to more people and systems, a range of automations can be applied. This includes the straight through processing of key documents including confirmations, invoices and bills of lading, as well as the syncing of data across letters of credit or compliance filings.
Lastly, analytics and commodity specific dashboards deliver up insights to support improved decision-making.
Using ClearDox, you can fuel your growth and scale your business.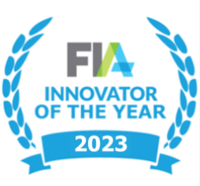 FIA Innovator of the Year, 2023
Learn more about ClearDox industry solutions
A digitization and automation answer developed by industry experts
ClearDox is the only set of intelligent automation solutions designed by commodity industry experts. We know your challenges because we've faced them ourselves, and we've built a solution to tackle them head on.
Don't waste your time and resources on build-your-own technologies. Hear what our customers have to say about how we helped them become more efficient while reducing operational risk.
"Prior to using the ClearDox platform, our AP team had to work overtime or hire temps to manually key in 1,300 documents per month. Since integrating the platform with our ERTM system, we're saving significant hours each month, which has reduced our AP team's workload by 20%. We're also seeing the added benefits of increased accuracy and being able to catalog recurring exception themes across vendors."
– Michael Kelliher, Vice President, Commercial Controller, Gulf Oil
"Using the ClearDox platform to process our invoices, bills of lading, trucking tickets, and other documentation has exceeded expectations. It is user-friendly, is accurate, and saves time. Every document is reconciled, then automatically entered into our ETRM system and assigned to a specific transaction, completely eliminating manual entry. The platform has dramatically reduced our exposure to operational risk."
– Tim Cannon, Head of Operations, Freepoint Commodities
More efficiency with automated processes — learn how!
Set up a discovery call
Getting started with ClearDox is as easy as reaching out. Book a discovery call so we can learn about your business, your unique challenges, and the problems you want to solve.
View a demo
Watch a demo of the ClearDox solution in action.
Onboard your new system
Start using the platform to digitize your documents, automate key business processes, and glean actionable insights from your data.