Join ClearDox at Commodity Trading Week 2023
Time to intelligently automate your error-prone, inefficient processes across trading, operations, and your broader supply chain
The manual approach used today to capture data from your document-intensive interactions not only costs you money, but also limits your ability to respond to new risks and opportunities. You don't have the time nor the resources to invest in general purpose technologies.
ClearDox has a better answer.
Our solutions are developed by commodity experts for the commodity industry. They're designed to help accelerate your efforts to digitize and automate key processes, while giving your teams the tools to unlock valuable insights from within the data.
Not only will your company be more efficient with the ability to scale effectively, you'll have the intelligence you need to make better business decisions.
Faster, smarter, and more resilient: ClearDox gives you the edge you've been looking for.
Developed by
industry experts
ClearDox was created by commodity industry experts to make your value chain processes more efficient — from your producers to your consumers.

Designed to get
the right data
Our secure, patented method is designed to provide you deeper, more accurate insights that fuel better decisions.

Deployment that hits
the ground running
The ClearDox platform was designed for quick, cost-effective deployment so you can start saving money and time as soon as you launch.
Where to find ClearDox
Visit our booth and hear how organizations including Gulf, Traxys and StoneX are expanding their digital transformation with ClearDox
Secure a time slot with us with the button below.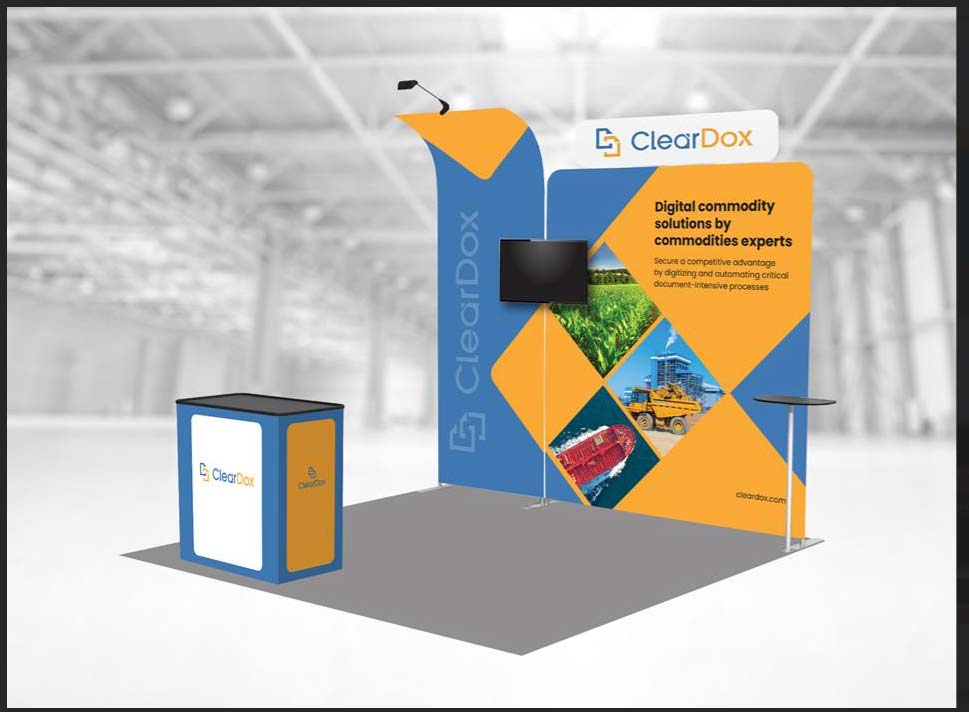 Where next for RPA? Exploring intelligent and hyper automation
April 26, 2023
11:30am – 12:15pm
Moderator:
Sajindra Jayasena, Chief Information and Digital Officer, Targray
Panelists:
Guy-Laurent Arpino, CIO, Louis Dreyfus Company

István

Czilik, CEO, Revenue.ai
Marc Lefebvre, CTO, ClearDox
Panel Discussion:
Where are we seeing as the most valuable use cases for this technology?
Back office
Credit
What are the opportunities for the front office and why have we not seen widespread uptake?
RPA + AI = Intelligent Automation
How scalable and sustainable is hyper automation?
Combining hyper automation with deep learning... What might the future hold?
Attend Marc Lefebvre's, ClearDox's CTO, session on Intelligent and Hyper Automation, Wednesday, 26th April at 11:30 AM. Looks to be a great panel that includes Sajindra Jayasena Guy-Laurent Arpino István Czilik.
See why ClearDox is one of the finalists for the Technology Innovation Award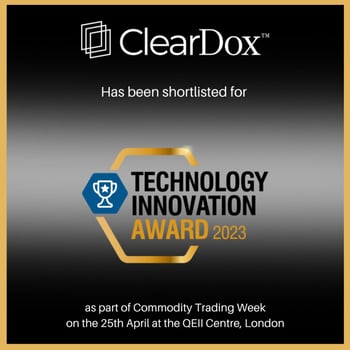 More efficiency with automated processes — learn how!
Set up a discovery call
Getting started with ClearDox is as easy as reaching out. Set up a discovery call so we can learn about your business, your unique challenges, and the problems you want to solve.
View a demo
See the ClearDox solutions in action.
Onboard your new system
Whether your challenge is receipts, inspections, confirmations, bills of lading, letters of credit, or any of the other 100's of documents your organization struggles with today, our turnkey solutions can get you results, fast.